What's The Most Popular Color Of Men's Underwear?
The color of underwear is not only a color, it's an important part of the underwear fashion trend. The color of men's underwear plays now a really big role on the market and mostly by color most of the customers are deciding what type of underwear they are going for.
On the market, there are many color options of underwear, starting with White, Black, Blue, and Red, and finishing on multi-color and texture-based variants as well. But what of these colors and options are on the top, what you should avoid and which one you should go ahead and buy it? If you want to know that stay tuned.
I remember that moment a while ago when everyone wanted to have white underwear just like the famous Calvin Klein underwear. Nowadays white underwear is not as popular as before and in this article, I'll tell you what is the most popular color of men's underwear right now, and I'll explain why white undies are not cool anymore.
First of all, you have to know that every one of us has different underwear color preferences, and there is a small chance that your favorite colors won't be on the list. In this article, I'll present the most popular color options for boxers, briefs, and other types of underwear together without distinguishing them.
The most popular color of underwear among men are respectively; Black, Blue, Red, White, Green, Gray, Orange, Yellow, Pink, and Purple. The biggest winner in popularity is black undies, while white undergarments have fallen in popularity in favor of more colorful briefs and boxer shorts.
The most popular color of Men's Underwear is Black
That's not a surprise that black underwear is winning the share of all colors. Black undies are the most versatile color of all of them. Black underwear is giving some attributes to a man as well. So while wearing black underwear sure you will find yourself sexy, you'll look bold, and you will feel more power and control.
The latest statistics show clearly that black men's underwear is taking around 25% of the whole market while white undies are taking as little as 12%!
The second most popular color of Men's Underwear is Blue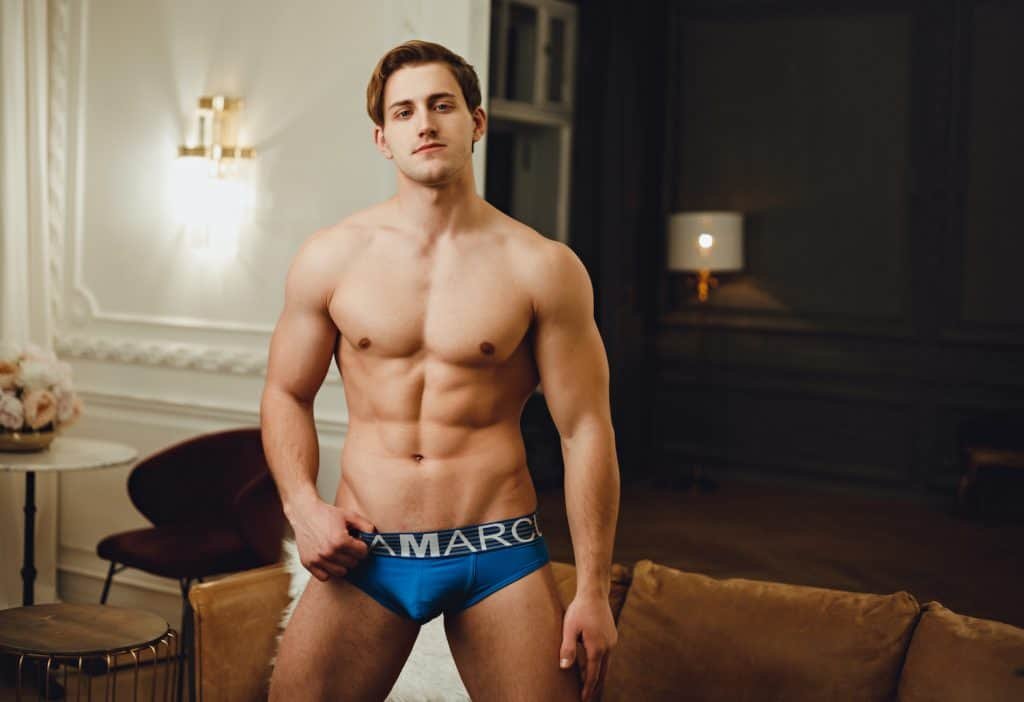 Blue Underwear always looks impressive not only for ladies but for guys as well. They are giving their users totally different feeling than black briefs. Blue is the color of stability, honesty, softness, and understanding. This is not the case the blue color is making you feel special and posh. Most of the Men have already or want to possess a few blue pairs of briefs or boxer shorts.
Statistics say that blue men's underwear has got a 20% of the market. It's a huge amount of guys wearing this color. That's amazing!
The third most popular color of Men's Underwear is Red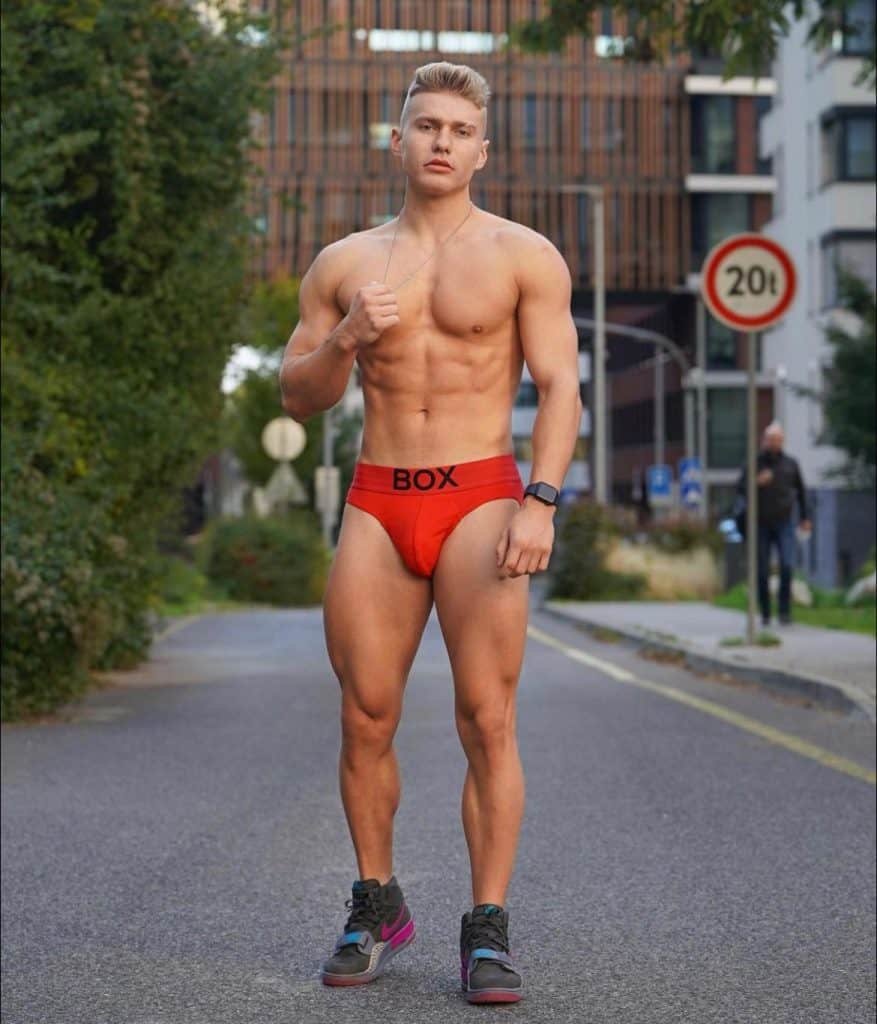 Red Underwear is the most charismatic color. Red underwear is also a color of love, romance, and passion. This is not a coincidence that red undies are so popular. Red Men's Underwear stands out from the crowd of other colors and increases attractiveness.
Red underwear doesn't have to prove its popularity, same as women's underwear, and bras in red are highly sexual that's why guys are deciding to get a few pairs in the collection to be ready for possible sexual adventure.
At the minute red men's underwear is reaching 18% of the market, which is really impressive.
The fourth most popular color of Men's Underwear is White
Oh yes, White Men's Undies are not on the top anymore, right now they are placed in the fourth position, but why? There are many reasons why behind this trend, but the biggest reason why is that people now whats to explore, they want to express themselves in a certain way, and the color of their clothing is the best way to show who they are.
Even though white briefs are not so popular anymore doesn't mean that you shouldn't wear them. Every one of us has white underwear in a drawer for sure, so let's still use them.
White color is a color of purity, peace, and naturality. It's always matching with other colors and looks fashionable. This traditional color in underwear is still existing in a big share of the market. Now white underwear has 12% of the market. Not too bad!
The fifth most popular color of Men's Underwear is Green
Green underwear is not so different as much as white undies, but anyway it is a very popular color among men. Green is practical and represents emotional protection. This natural color is building in people's courage, and confidence and it brings a bit of good luck.
Green briefs or boxer shorts in various shades are standing out from other colors. It's first of all a fresh color, it's memorable, and arouses positive emotions.
Right now 10% of men are wearing green undies on the daily basis. That's an awesome result in comparison to colors like gray, pink, orange, or purple.
The rest of the Men's Underwear colors
When it comes to the rest of the most popular colors of men's underwear is difficult to say really. All together gray, yellow, orange, pink, purple, and so on are taking 14% of the market. This is really great result because men's underwear with some patterns and printings on them has just 1% of the market.
What type and what color underwear should guys wear?
The most popular type of men's underwear is briefs and boxer shorts. These two types of underwear are most recommended for guys at any age. Depending on your personal preference you should go for the type you are feeling the most comfortable with.
When it comes to the color of the men's undies you should go for black pairs. This color of underwear is the most popular among guys, it's easy to maintain and blends naturally with other garments.
Why do guys wear white underwear?
It's simple. Guys are wearing white underwear because is quite popular and looks great. White men's underwear is on the market for a really long time and is a must-have for every man. If you would like to fit into a trend you should have one or two white pairs of undies, but don't forget that other colors are great as well.
Why Men don't wear white underwear?
There are at least two reasons why men are not wearing white underwear. First of all, there are many other colors right now on the market that they are going for to express their personality.
Secondly, white underwear is high maintenance. It's so easy to gain yellow unwashable stains on the fabric in the groin area. This is the biggest disadvantage when it comes to white underwear for every guy. There is a solution to this problem as well. A better option is to go for black underwear, which is easy to maintain.
Data presented in this article is a result of an online poll on Facebook in 2022 among 35,000 group participants.
You may also like: